Magyar nyelvű weboldal | Site Web en français | Deutschsprachige Website | Sitio web en español

The role of observation in the Pikler approach
The central theme of this first symposium held by the International Pikler Association is observation in our practices with children aged 0 to 3 and the training of early childhood professionals.
Piklerian observation may be considered a type of care, and more precisely an overarching care strategy carried out in a spirit of openness with respect to the individual infant or toddler. It enables the observer to be attentive to the child and their current stage of development, taking into account what they are expressing and 'adjusting' accordingly to meet their individual needs at this point of time. This observation radically changes the role and attitude of the professional towards the child.
The symposium is intended as a multidisciplinary event, where participants can discuss practices, day-to-day care and recent scientific research in the field of early childhood development.
These discussions will occur during multilingual workshops and interdisciplinary theoretical conferences to allow participants of different nationalities to interact. There will also be videos, presentations, posters and sharing opportunities.
The aim of the conference is to further promote the work of early childhood professionals and foster their continuing professional development to improve children's well-being and personality development to their fullest potential.
Budapest, the host city
Budapest is the capital and biggest city of Hungary and one of the largest cities in the European Union, with 1,760,000 inhabitants.
The history of the city began with Aquincum that became the Roman capital of Lower Pannonia. Hungarians arrived in the territory of the present city in the 9th century. Their first settlement was pillaged by the Mongols in 1241. The re-established town became one of the centres of Renaissance humanist culture by the 15th century. After the battle of Mohács in 1526 nearly 150 years of Turkish rule followed. Afterwards, the region entered a new age of prosperity, and Budapest became a global city with the unification of Buda and Óbuda on the west bank with Pest on the east bank of the Danube River in 1873. Today Budapest is a leading global city with strengths in commerce, finance, media, art, fashion, research, technology, education, and entertainment.
Budapest is cited as one of the most beautiful cities in Europe. The central area of the city along the Danube River is classified as a UNESCO World Heritage Site and has many notable monuments, including the Hungarian Parliament, Buda Castle, Széchenyi Chain Bridge, Matthias Church and the Liberty Statue. Other famous landmarks include Andrássy Avenue, St. Stephen's Basilica, Heroes' Square, the Great Market Hall, the Nyugati Railway Station built by the Eiffel Company of Paris in 1877 and the second-oldest metro line in the world, the Millennium Underground Railway. The city has around 80 geothermal springs, and a large thermal water cave system.
Registration fee deadlines
Early registration fee: until 15/01/2018
Registration fee: from 16/01/2018
Meeting location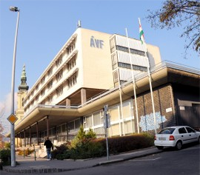 Villányi Conference Centre
H-1114 Budapest, Villányi út 11-13.
villanyiut11.hu
Map

The Villányi út Conference Center and Free University Foundation was established on July 1, 1990. Its primary purpose is to help Hungarian higher education and to support leadership and professional training, post graduate education and the development of social science knowledge.
The Conference Centre is located in the central part of South Buda - near Móricz Zsigmond Circus and Kosztolányi Dezső square, facing a park and the Feneketlen (Bottomless) Pond. The lecture rooms of the Centre can host 2,000 students or participants.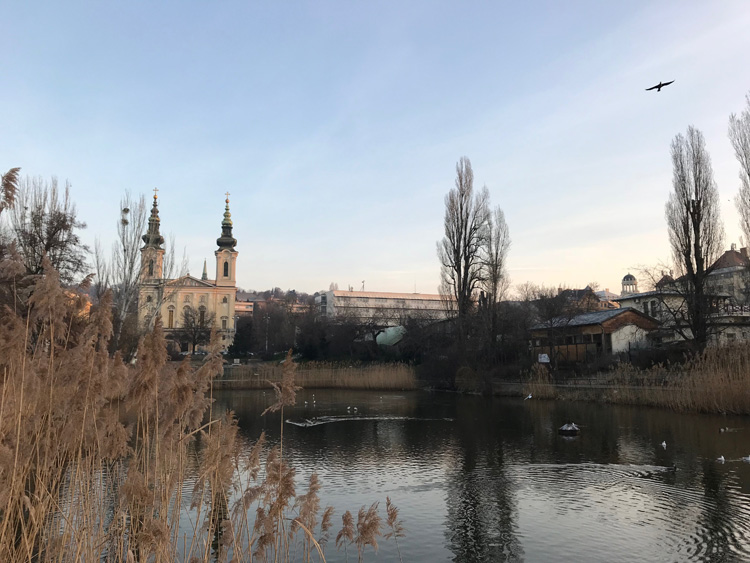 Scientific organizer
Eszter Mózes
International Pikler Association
web: www.piklerinternational.com
e-mail: symposium_pi2018@piklerinternational.com
Congress Bureau
K&M Congress Ltd.
H-1064 Budapest, Podmaniczky u. 75.
telephone: +36-1-3012000
telefax: +36-1-3012001
e-mail: info@kmcongress.com
Official languages
The official languages are: Hungarian, English, French, German and Spanish
Preliminary program of the Symposium
Program of the workshops
Pre-Symposium of RED Pikler Nuestra America

If you want to participate in the pre-symposium of Red Pikler Nuestra America, April 4, 2018 from 9:00 to 18:00 hours, please contact redpiklernuestramerica@gmail.com to receive all the details and you can register here:
Program of the pre-symposium Registration to the pre-symposium
Registration fees
(including 27% VAT)
| | | |
| --- | --- | --- |
| | Till 15/01/2018 | From 16/01/2018 |
| Regular participant | 380.00 EUR | 430.00 EUR |
| Moderator | 190.00 EUR | 190.00 EUR |
| Accompanying persons | 190.00 EUR | 215.00 EUR |
| | | |
| --- | --- | --- |
| | ACTIVE PARTICIPANTS | ACCOMPANYING PERSONS |
| admission to the scientific program and the exhibition | | |
| admission to the registration area | | |
| congress bag | | |
| handout | | |
| coffee and refreshment during the break | | |
| buffet lunch on April 5, 6 and 7, 2018 | | |
| welcome party on April 4, 2018 | | |
Procedure of payment
(bank charges must be paid by the Registrant)
1) online by bank card via a secure bank connection
2) via bank draft made payable to K&M Congress, account no: IBAN HU28 1040 0212 5052 6666 7250 1014, K&H Bank, H-1095 Budapest, Lechner Ödön fasor 9. Swift code: OKHBHUHB
Cancellation and refund
In case of cancellation
until February 1, 2018 80 percent refund of the fees paid;
after February 1, 2018 no refund.
Refund requests must be submitted to the Conference Secretariat in writing on or before March 31, 2017.
Registration
Registration is closed.
Hotel
(Prices including 18% VAT)
On behalf of the Congress K&M Congress Ltd. has reserved hotel rooms for the congress participants.
Reservation can be made via the congress registration form. Reservations will be made on a "first come - first serve" basis against full payment.
Danubius Hotel Budapest

H-1026 Budapest, Szilágyi Erzsébet fasor 47.

Website Map
Standard single room
55.00 EUR/room/night
Standard double room
65.00 EUR/room/night
Superior single room
65.00 EUR/room/night
Superior double room
75.00 EUR/room/night
Room rates include buffet breakfast, wifi and taxes.
Access to the Congress venue by tram no. 61 (12 stops)
Danubius Hotel Flamenco

H-1113 Budapest, Tas vezér u. 3-7.

Website Map
Economy single room
65.00 EUR/room/night
Economy double room
75.00 EUR/room/night
Standard single room
75.00 EUR/room/night
Standard double room
85.00 EUR/room/night
Superior single room
95.00 EUR/room/night
Superior double room
105.00 EUR/room/night
Room rates include buffet breakfast, wifi and taxes.
Access to the Congress venue on foot (280 m).
Danubius Hotel Gellért

H-1114 Budapest, Szent Gellért tér 2.

Website Map
Standard single room
105.00 EUR/room/night
Room rate includes buffet breakfast, wifi, taxes and one entrance to the Gellért Bath.
Access to the Congress venue by trams no. 19 or 49 (2 stops)
Mediterrán Hotel

1118 Budapest, Budaörsi út 20/a.

Website Map
Double room for 1 person
79.00 EUR/room/night
Double room for 2 people
89.00 EUR/room/night
Triple room for 3 people
99.00 EUR/room/night
Room rates include buffet breakfast, wifi and taxes.
Access to the Congress venue by tram no. 17 or 61 (6 stops)
Social Program
Welcome party included in the registration fee.
Cocktail party at the Congress venue from 19:00 pm on Wednesday, 4 April.
GENERAL INFORMATION
Weather
The weather in April is usually cool in Hungary, temperature ranges between 10-15 C℃. Rain may occur.
Dress
is informal at all occasions.
Visas
Holders of passports issued by several countries are granted, under bilateral agreements, visa-free travel to Hungary. For a full list please visit the Consular Services website: konzuliszolgalat.kormany.hu/visa-waiver-agreements
Currency, exchange, bank cards
The official currency is the Hungarian Forint. Exchange facilities are available at the airport, in hotels, at banks. ATMs are available throughout the country. American Express, Visa, Diner, Eurocard, MasterCard, JCB cards are mostly accepted in hotels, restaurants and city stores, but you should ask before ordering a service, or buy.
Insurance
The Organizing Committee does not assume responsibility for injuries or losses occurring to persons or personal belongings during the conference. Participants are therefore advised to carry the proper travel and health insurance.
Electricity supply and phone
In Hungary electricity is supplied at 230 V, 50 Hz like in most European countries. The 2-pin connecting plug is different from that used in some other countries (e.g. USA, UK, Japan etc.). Phoning and mobile servicing background is according to European standards.
Travel
By public transportation: Hungary lies at the crossroad of the main tourist traffic in Europe. More than 30 regular and low cost airlines operate flights to and from Budapest. From Budapest Visegrád is accessible by bus or boat.
For timetables please visit the websites:
www.bud.hu - Budapest Airport flight information
www.volanbusz.hu - bus timetable
www.mahartpassnave.hu - riverboat and hydrofoil timetable
By car: Toll must be paid on motorways. Annual, monthly and ten-day vignettes are available. www.hungary-vignette.eu
Main sponsor
Etonkids Educational Group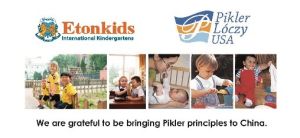 Sponsor
Pikler/Loczy USA
Supporters and exhibitors
Ministère des Capacités humaines
Association Emmi Pikler Loczy SuissePikler International
Katica Játék Kft.
Fondation Lóczy pour les enfants
Société hongroise Pikler-Lóczy